Keystone Advantage Assistance Loan Program - PHFA

The Keystone Advantage Assistance Loan Program helps eligible Pennsylvania home buyers purchase a home with a down payment and closing cost assistance loan. The Advantage loan is interest free!

Qualified borrowers can receive a 2nd loan up to four percent (4 %) of the sales price (or appraised value), up to a maximum of $6,000. The assistance grant is paid back monthly and spread over a ten-year period.
The minimum loan amount is $500. There is no prepayment penalty for paying off the "Advantage Loan" early.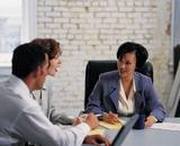 Keystone Advantage assistance loan may be used in combination with the HFA Preferred™, HFA Preferred Risk Sharing™,Keystone Home Loan orKeystone Government Loan mortgage programs.

Home buyers are required to meet the guidelines of a PHFA first mortgage along with the criteria below:

The applicant's liquid assets cannot exceed $50,000 after deducting the funds needed to close on the loan. This includes cash and funds in checking and savings accounts, bonds, stocks, certificates of deposit, and similar liquid accounts. Retirement savings accounts such as 401(k)s, IRAs, and pension funds will only be considered if they can be withdrawn without a penalty due to borrower meeting age requirement and/or being retired.
The Keystone Advantage Assistance requires all borrower(s) to have a minimumcredit score of 660.
Sales Price
$50,000
$100,000
$150,000
Assistance 4%
X 4%
X 4%
X 4%
Assistance Loan
$2,000
$4,000
$6,000
Monthly payment
$16.67
$33.33
$50.00
Related Content