Dauphin County first time home buyer grant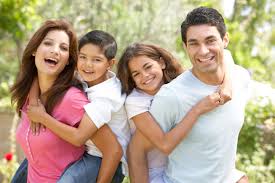 The Dauphin County Home Buyer's Program is designed to assist low, moderate, and median income households in purchasing their first home in Dauphin County, Pennsylvania.
The Dauphin County Board of Commissioners, through the Dauphin County Department of Community & Economic Development, are assisting low and moderate income families reach the goal of home ownership through the First-Time Homebuyers Program.
This program offers loan assistance up to $3,000.00 to first-time homebuyers with a minimum investment of $1,000.00 of personal funds. The loan can be used toward the price of the house and/or closing costs. The house must be located within Dauphin County and applicants must meet the other eligibility requirements outlined in the program. Any individual who has not owned a home in the last three years is considered to be a first-time homebuyer.
Repayment of the closing cost assistance is required upon a homeowner's resale of the home. Upon the sale, the original principal amount of the loan is due and payable in full. If the sale of the home does not cover the original principal amount of the loan, the applicant is still obligated to repay the entire loan amount.
Occupancy
You intend to occupy the property purchased as a primary residence - no investors
Mortgage loan qualification
You must be creditworthy and able to qualify for a mortgage at or below the current market rate;
Home buying counseling
This program provides second or subordinated loans to eligible first-time buyers of Dauphin County homes. Applicants must attend and receive certification of completion from an accredited counseling group.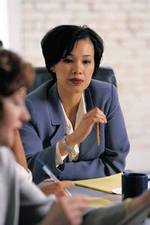 Once the applicant has received certification, she/he may proceed directly to any mortgage lender to make application for a First Mortgage. The second or subordinated mortgage available through this program can be initially projected by an approved counseling agency, realty agent, or loan representative, and may be definitively calculated by the first mortgage lender.

Review and approval of the Dauphin County Second or Subordinated Mortgage application will occur by the Dauphin County Department of Community and Economic Development.
Eligible Mortgage Programs
Conventional,FHA,VA, orUSDA
Additional Requirements:
Applicant must contribute some of their own funds into the transaction…minimum of $1,000
Applicant may possess no more than $5,000 liquid assets after settlement
Dauphin County records a second lien against the property (some first mortgage limitations may apply because of this…contact your mortgage advisor for further information)
Applicant will be charged $100 by Dauphin County at settlement
Applicant must apply for the grant only after signing an agreement of sale for the purchase of the home.
Income Eligibility - You must be a first-time home buyer or not owned a home within the previous three years. You must meet Dauphin County household income limits.
Pennsylvania Housing Financing Agency (PHFA)
Did you know that the State of Pennsylvania also has home-buying programs for first and non-first-time home buyers with below market interest rates. The state even has it's own down payment/closing cost assistance program. Read more
Related Content