FHA Loan Foreclosure Waiting Period
Written by

Anytime Estimate
October 21st, 2021
2 minute read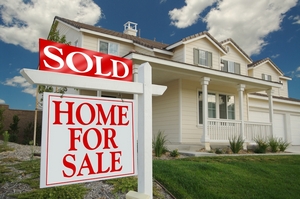 According to the Homeownership Preservation Foundation data of 60,000 homeowners. Good people can easily face a foreclosure by the lender. The causes of most foreclosures result from:

experience a job loss -32%
experience a health crisis - 25%
have already missed one mortgage payment - 85%
have already missed two payments - 50%
Most have no savings, no available credit, and their extended families have limited resources.
Most have first-time loans, and most loans are less than three years old.
They may have already refinanced two or three times.
Having a house foreclosure doesn't permanently stop you from acquiring another home. The FHA (Federal Housing Administration) allows home buyers to apply for an FHA mortgage after 3 years (prior to the date of the FHA case number assignment on the new mortgage). This three-year period begins on the date in which title transferred from the Borrower to the lender.
The 3 year waiting period can be waived!
According to the FHA:

"If the foreclosure was caused by proven mitigating circumstances beyond the Borrower's control, such as a serious illness or death of a wage earner, and the Borrower has re-established good credit after the foreclosure," the Mortgagee (lender) states.

Divorce
The FHA does not consider divorce to be a mitigating situation; however, an exception may be made if the borrower's mortgage loan remained current at the time of the divorce when the ex-spouse acquired the property, and the mortgage was subsequently foreclosed.
Short Sale
Short sales are title transfers in which the proceeds are less than the amount due on the house, and the lien holders agree to release their liens and forgive the real estate's deficiency balance.

Borrowers who have completed a short sale are usually ineligible for a new FHA-insured mortgage if they have surrendered a house via a short sale within three years of the date of the new FHA case number assignment.

Exception for Borrower Current at the Time of Short Sale
A Borrower is considered eligible for a new FHA-insured Mortgage if, on the day the new Mortgage's case number is assigned:

All mortgage payments on the prior mortgage were made within the month due during the 12-month period preceding the Short Sale, as were installment debt payments for the same time period.
Exception for extenuating circumstances waiting period
The mortgagee may grant an exception from the three-year requirement if the short sale was caused by mitigating circumstances beyond the Borrower's control, such as a serious illness or the loss of a wage earner, and the Borrower has re-established excellent credit following the short sale.

Divorce isn't regarded as a lowering influence.

If a Borrower's mortgage was current at the time of the Borrower's divorce, the ex-spouse bought the property, and a short sale resulted, an exemption may be given.
FHA Handbook 4000.1 page 259

Related Content