Real Estate License Classes in PA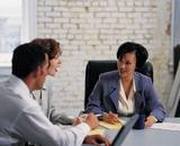 Did you ever think about becoming a real estate agent? Do you desire a career with flexible hours or just want to earn a little extra money? If so, consider real estate sales! The first step in obtaining a real estate license in Pennsylvania is to complete four credits or sixty clock hours of real estate instruction in Real Estate Fundamentals (30 hours) and Real Estate Practice (45 hours).
Pennsylvania real estate schools
Provider Name
Main Address
Phone
Website
Online Course
ABC School of Real Estate, LLC
120 Main Street Woodbridge, NJ 07095
908-272-2888
www.absschoolofrealestate.com
Yes
Academy of Real Estate Careers LLC
110 Whitaker Way Suite A Whitaker PA 15120
412-461-3006
www.academyofrealestatecareers.com
Yes
Classes in Allegheny, Beaver, Montgomery and Philadelphia counties
ONLY $150 PER Credit
Books and Study Materials $50
Total for entire course $350
Advance Academy LLC
1103 N. Juniata Street Suite 5 Hollidaysburg, PA 16648
814-695-3050
www.advanceacademyonline.com
Yes
Classroom in Hollidaysburg. Satellite locations in State College, Johnstown, Boalsburg, Lemont and Altoona.
Advantage Business Academy
1600 Harrison Street Philadelphia PA 19124
215-710-1337
www.abarealestateclasses.com
Yes
Online and In-person $450 $400
AgentCampus.com (360Training.com, Inc)
13801 North MoPac Expressway Suite 100 Austin TX 78727
888-360-8764
yes
Alan Kells Schools of Real Estate, Inc
119 Gamma Drive RIDC Park Pittsburgh PA 15238
412-967-0240
www.alankells.com
yes
Sales person license - $450 | frequently asked questions
ALT Real Estate School LLC
409 North Easton Road Suite 2C Willow Grove PA 19090
215-394-0068
www.altrealestateschool.com/home.html
American Real Estate Academy, Inc
2016-18 Allegheny Avenue Second Floor Side Philadelphia PA 19134
215-537-9900
http://americanrealestateacademy.net/
Real Estate Practice $195 Real Estate, Fundamentals $195, text book $60
American Real Estate Institute LLC
1234 B Pike Unit 20 Feasterville PA 19053
215-942-9708
www.americanrealestateinstitute.com
yes
The Fundamentals and Practice course is taught in two three-hour sessions per week for a total of 12.5 weeks. Class times are Tuesday and Thursday evenings from 6:30 pm to 9:30 pm. You may enroll in any of these classes at this time. We only have space fo 30 students per course and the courses are filling up fast, so please register early. The cost of the course is $545.
American School of Real Estate Express, LLC (Real Estate Express, A McKissock Company)
12977 North Forty Drive Suite 108 St Louis MO 63141
866-739-7277
www.realestateexpress.com
yes
Association of REALTORS School
100 Deerfield Lane Suite 240 Malvern PA 19355
610-560-4900
www.suburbanwestrealtors.com
A Torchlight Real Estate Academy
1254 S Jefferson St. Allentown PA 18102
908-941-1112
www.atorchlight.com
Brightwood College (Virginia College LLC)
332 Front Street Suite 555 LaCrosse, WI 54601
608-779-5599
www.kapre.com/real-estate-courses/pennsylvania
Bucks County Real Estate Academy LLC
314 W Lincoln Highway Suite 3 Penndel PA 19047
215-757-2374
Bucks County Real Estate Institute
1452 Old York Road Warminster PA 18974
215-956-9176
bucksreschool.org
Bucks County School of Real Estate
12 Terry Drive Newtown PA 18940
215-860-4300
Cape School, Inc
13115 N James Anderson Highway PO Box 169 Buckingham VA 18974
434-969-3000
www.capeschool.com
Career Growth Real Estate Academy
7 Parkway Center Suite 150 Pittsburgh PA 15220
412-937-1866
www.cgrea.com
Career Web School
3100 Cumberland Boulevard Cumberland Center II Suite 1450 Atlanta GA 30339
800-532-7649 770-919-9191
www.careerwebschool.com
CBT Alliance
PO Box 15743 Boise ID 83709
866-538-8193
www.cbtrealestate.com
CCIM Institute
430 N Michigan Avenue 8th Floor Chicago IL 60611
312-321-4473
www.ccim.com
CMPS Institute LLC
3000 Old Alabama Road Suite 119-477 Alpharetta GA 30022
888-608-9800
www.cmpsinstitute.org
Continuing Ed Express, LLC
708 N 1st Street Suite 344 Minneapolis MN 55401
866-415-8521
www.continuingedexpress.com
Curren Environmental Inc.
10 Penn Avenue Cherry Hill NJ 08002
856-8589509
www.currenenvironmental.com
Delaware School of Real Estate
7234 Lancaster Pike Hockessin DE 19707
302-239-8919
Education Development School of Real Estate
9600 Perry Highway Suite 200 Pittsburgh PA 15237
412-343-4818
www.edsrealestateschool.com
Empire Learning LP
910 Grand Avenue Suite 202 San Diego, CA 92109
855-460-1634
www.empirelearning.com
Foster Real Estate School (Long and Foster Institute of Real Estate, Inc)
14501 George Carter Way Chantilly VA 20151
866-867-5563
www.longandfoster.com
Frederick Academy of Real Estate
530 Sterling Drive Red Lion PA 17356
800-339-6089
www.frederickacademy.net
Greater Harrisburg REALTORS Institute
424 N Enola Drive Enola PA 17025
717-364-3200
www.ghar.info
Greater Lehigh Valley Real Estate Academy
10 S Commerce Way Bethlehem PA 18017
610-882-4100
www.glvreacademy.com
Harrisburg Real Estate School
530 N Lockwillow Avenue Rear Lower Level Harrisburg PA 17112
717-585-0178
www.HarrisburgRealEstateSchool.com
Institute for Continuing Education, Inc
5829 W Sam Houston Parkway N No 1206 Houston TX 77041
800-621-8341
www.4ice.com
Institute of Real Estate Studies
1521 Cedar Cliff Drive Camp Hill PA 17011
717-975-8825
www.realestatestudies.com
Internachi
1750 30th Street Suite 301 Boulder CO 80301
303-223-0861
Keystone Real Estate Academy
5 Great Valley Parkway Suite 210 Malvern PA 19355
610-572-7128
www.keystonerealestateacademy.com
Lehigh Valley Real Estate Institute
4095 Tilghman Street Allentown PA 18104
610-395-4911
www.lehighvalleyrealestateinstitute.com
McKissock, Inc
218 Liberty Street Warren PA 16365
814-723-6979
www.mckissock.com
National Property Inspections, Inc
9375 Burt Street Suite 201 Omaha NE 68114
800-333-9807
www.npiweb.com
Northeastern Pennsylvania REALTORS Academy
309 Davis Street Clarks Summit PA 18411
570-587-1757
Omega Real Estate School
850 Library Avenue Suite 106 Newark DE 19711
302-235-0400
www.omegarealestateschool.com
PAA Central (Apartment Association of Central Pennsylvania)
29 S Union Street Middletown PA 17057
717-730-0409
www.paa-central.com
PDH Academy
N16W23217 Stone Ridge Dr Suite 290 Waukehsha WI 53188
888-564-9098
www.pdhrealestate.com
Pennsylvania Real Estate Academy
667 N River Road Plains PA 18705
570-283-9691
www.parea.org
Pennsylvania REALTORS Institute
500 N 12th Avenue Lemoyne PA 17043
800-745-5527 717-561-2727
www.parealtor.org
Philadelphia Real Estate Classes, LLC
9227 Frankford Avenue Philadelphia PA 19114
215-335-6919
www.philadelphiarealestateclasses.com
Pocono Real Estate Academy
2214 W Main Street Stroudsburg PA 18360
570-421-8770
www.poconorealestateacademy.com
Polley Associates
3544 West Chester Pike Classroom A Newtown Square PA 19073
610-353-6776
www.polleyassociates.com
Preferred Real Estate Institute
946 Lincoln Way E Suite 8 Chambersburg PA 17201
717-643-1661
Preferred Systems, Inc
1341 W 6th Street Erie PA 16505
888-455-7437
www.preferrededucatio.com
Princeton School of Real Estate
403A York Road New Hope PA 18938
215-862-0808
www.princetonschool.com
Professional Career Learning Academy, Inc
521 Market Street Williamsport PA 17701
570-326-7027
www.pcl-academy.com
ProSchools, Inc
9400 SW Barnes Road Suite 400 Portland OR 97225
800-452-4879
www.proschools.com
Real Estate Academy of Bucks County
1094 2nd Street Pike Richboro PA 18954
215-364-2282
www.realestateacademybc.com
Real Estate Agent Learning Business Center
530 N Lockwillow Avenue Rear Harrisburg PA 17112
717-724-3702
Real Estate Career Institute (Professional Online Training, Inc)
8310 Allison Pointe Boulevard Suite 201 Indianapolis IN 46250
800-443-7324
www.reci-education.com
Real Estate Education Center of Pennsylvania
35 Cinema Drive York PA 17402
866-244-6866 717-840-1144
www.realestateeducationcenter.org
Real Estate Educators
400 Penn Center Boulevard Penn Center East Building 4, Suite 120 Pittsburgh PA 15235
412-369-8771
www.realestateeducators.org
Real Estate School of Lancaster County Association of REALTORS
1930 Harrington Drive Lancaster PA 17601
717-569-5031
www.lcaronline.com
Real Estate School of York and Adams Counties
901 Smile Way York PA 17404
717-845-3487
www.rayac.com
RealEstateCE (Data Connection, LLC)
2070 Silver City Road Russellville TN 37860
888-895-8839
www.realestatece.com
Real Estate Training Institute, a Division of Certified Training Institutes
3135 Logan Valley Road Traverse City MI 49684
231-938-3601
www.realestatetraininginstitute.com
RealEstateU
32-22 43rd Street Suite #2 Astoria NY 11103
866-634-1044
www.RealEstateU.tv
REALTORS Educational Institute
1427 W Liberty Avenue Pittsburgh PA 15226
412-561-2682
www.rampschool.com
Realty Institute (Feldstrom, Inc)
104-60 Queens Boulevard Suite B1 Forest Hills NY 11375
718-275-0003
www.realtyinstitute.net
RHIS Training (RHIS, Inc)
307 S Maryland Avenue Wilmington DE 19804
302-993-9100
www.reliablehomeinspectionservice.com
Schlicher Kratz Institute
515 Stump Road Suite 220 North Wales PA 19454
215-855-1265
www.learnrealestate.com
Scott White Career Institute
2285 Schoenersville Road Suite 201 Bethlehem PA 18017
800-654-7242
www.scott-white.com
The CE Shop, Inc
5670 Greenwood Plaza Boulevard Suite 420 Englewood CO 80111
888-827-0777
www.theceshop.com
The Main Line School of Real Estate
175 Strafford Avenue Suite One #708 Wayne PA 19087
610-687-7768
www.MainLineSchool.com
The Real Estate Academy
1212 Baltimore Pike Ground Level Chadds Ford PA 19317
800-544-3000
www.schoolofrealestate.com
The Real Estate School, LLC
1814 Route 70 E Suite 350 Cherry Hill NJ 08003-2032
856-424-5562
www.donhavensrealestateschool.com
Vintage Real Estate Academy
1201 N Church Street Suite 217A Hazleton PA 18202
888-712-7191 570-459-8684
www.vintagereacademy.com
Ward and Taylor, LLC
2710 Centerville Road Suite 200 Wilmington DE 19808
302-225-3350
www.wardtaylor.com
Wooding Real Estate Group
5307 Limestone Road Suite 100 Wilmington DE 19808
302-542-1839
last updated 2/15/2018
PA real estate license application
After completing the education requirements, you may make application to the Pennsylvania Real Estate Commission for a salesperson's license. You must be "sponsored" by a Pennsylvania licensed real estate broker prior to taking the real estate test.

Along with the application you must provide the Pennsylvania Real Estate Commission with:
Education transcripts
Examination score reports dated within 3 years of application submission
Criminal background check dated within 90 days of application submission
Check or money order made payable to the "Commonwealth of Pennsylvania" Certification of Licensure (if applicable)
Criminal conviction and/or disciplinary documentation (if applicable)
Frequently Asked Questions About Real Estate License in PA
Q. PA real estate license verification
A. PA makes license verification easy. Go toPennsylvania Licensing System Verification service
Q. How long is real estate school in PA?
A. You must complete 75 hours pre-licensing education.
Q. How much is real estate school in PA
A. The cost of the pre-license courses range from $250–$400
Q. Can I become a real estate agent and sell my own home?
A. Real estate agents are permitted to list and sell their homes, provided the agent/owner discloses the ownership in the property
Q. Can you go to real estate school online?
A. Several approved education providers offer online education classes