Realtor asking for proof of funds
Written by

Anytime Estimate
February 9th, 2022
2 minute read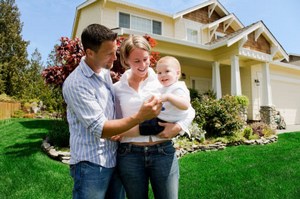 When making an offer on a property, it is usual to provide the seller with a lender's pre-approval letter. The letter of pre-approval should indicate that you are most likely to be accepted for a mortgage. Recently, property sellers have requested a letter of proof of funds (POF) to accompany the pre-approval letter and loan estimate.
The buyer's bank, investment account(s), and retirement account(s) (i.e. 401K, IRA, etc.) provide evidence that the buyer has adequate money to pay the transaction.
A letter of proof of funds should contain the following:
An official bank statement, which may be printed at a branch or accessed online.
Funds remaining in a checking or savings account
The account's total balance
Obtain a duplicate of an online banking statement
Included is the date the money was deposited in the account.
A signature from a bank employee or notary public may be required.
The name and location of the bank
Is a proof of funds letter necessary?
A proof of funds letter is intended to reassure the house seller and listing agent that the prospective buyer has the money to purchase the property. Obtaining mortgage financing, on the other hand, is more complicated than presenting bank statements to the seller.
As an example, what happens if a house buyer has enough cash on hand to cover the down payment and closing expenses but is unemployed? What if the buyer has been sued as a result of a vehicle accident?
Numerous circumstances may cause a mortgage application to be denied. Meeting the cash criterion is just one part of the loan approval process. Is a letter(s) of proof of funding required?
Frequently Asked Questions About Funds Verification
Q. Is evidence of finances required to make an offer on a house?
A. While it is not required by law to submit a proof of funds letter to the house seller, the listing agent often urges the seller to request one along with the pre-approval letter.
Q. How can I get a letter of evidence of funds?
A. Simply obtain a letter/statement of evidence of money from your bank or credit union.