How do you qualify for a Fannie Mae HomePath property?
Written by

Anytime Estimate
June 24th, 2022
2 minute read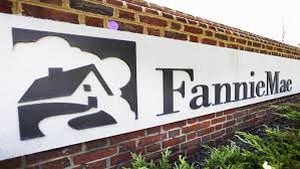 Are you having a tough time finding a home? Did you check out the HomePath homes owned by Fannie Mae? The Federal National Mortgage Association, also known as Fannie Mae is a privately owned corporation that is backed by the federal government. Fannie Mae was created during the Roosevelt administration in 1938 during the Great Depression.
The purpose of Fannie Mae is to provide mortgage money to banks and large loan originators. After settlement, Fannie Mae reimburses the lender for the loan and takes ownership of the mortgage.
Unfortunately, some home buyers and homeowners who have refinanced their mortgage are forced to surrender their home to Fannie Mae with a deed-in-lieu foreclosure or a straight foreclosure. A deed-in-lieu foreclosure occurs when the homeowner voluntarily gives up control of the property.

Fannie Mae offers their foreclosed properties through the HomePath program. The HomePath listings may be viewed online at HomePath.com.
Buying a Fannie Mae HomePath property
The first step in purchasing a HomePath house is to obtain mortgage pre-approval. Fannie Mae will allow for FHA, VA, USDA, and conventional mortgages. A pre-approval letter from the lender is not required when making an offer.
The HomePath program accepts offers exclusively from Fannie Mae-approved listing agents; however, non-approved selling agents may make your offer in collaboration with the listing agent. If the buyer(s) are not investors, they must execute an affidavit stating that they plan to occupy the property as owner occupants within 60 days.
Upon acceptance of the offer, the home buyer has Home 10 days to have the home inspected if requested. A contingent on the selling of the house is not permitted. Fannie Mae, to many people's surprise, does not have a standard sum for earnest money.
Home buyers have the first shot at purchasing the Fannie Mae foreclosures under the First Look™ program. The initial offer period is 15 to 20 days. If no offers are accepted, Fannie Mae will allow investors to bid on the property.
HomePath Ready Buyer™
First-time Home buyers and potential home buyers who complete Framework's HomePath Ready Buyer online education course and purchase a HomePath property are eligible to earn up to 3% of the sales price toward closing expenses.
The house purchase class is a six-hour online homeownership education course that covers the basics of home purchasing, ownership, and maintenance.
Purchases may be made using both the HomeReady mortgage and the Ready Buyer™ program. The HomeReady mortgage does not need mortgage insurance.
Frequently Asked Questions About The HomePath Program
Q. Can I buy a Fannie Mae HomePath property with an FHA loan?
A. Yes
Q. Can investors buy Fannie Mae HomePath property?
A. Investors are permitted to bid on HomePath properties after the First Look period
Related Content