PHFA Keystone Home Loan Program
Written by

Anytime Estimate
October 21st, 2021
3 minute read

The Keystone Home Loan Program offers below market interest rates to first-time home buyers and non-first-time home buyers who purchase homes in "targeted" Pennsylvania counties.

Prospective home buyers must meet the income and purchase price limits with this program.

Eligible properties include existing owner occupied one to two-family dwellings, including condominium units. If the property is a two-unit residence, the borrower must live in one of the units. Three and 4-unit buildings are ineligible with the Keystone Home Loan Program.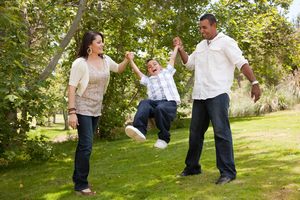 The Pennsylvania Housing Finance Agency does not lend money directly to prospective home buyers but works through approved mortgage lenders to provide first-time buyer financing. You and the approved lender will choose the appropriate mortgage (i.e. FHA, VA, USDA, or conventional mortgage). After lender and PHFA approval and settlement, your loan is handed off to the Pennsylvania Housing Finance Agency. You will make your monthly mortgage payment to PHFA.
Benefits of a PHFA home loan
Low interest rates - your choice between a zero point or a one-point option (the discount point reduces the interest rate).
Fewer fees. PHFA limits certain fees (closing costs)
Down payment and closing cost assistance is available for eligible borrowers.
30-year fixed-rate terms.
Eligible home loan option include:
Conventional (i.e. Fannie Mae, Freddie Mac). The conventional loan requires a 20% down payment, however, the down payment can come as a gift from an immediate family member (parent, sibling, child, grandparent, aunt, or uncle) or a nonprofit organization.
Down payment and/or closing cost assistance program
The Keystone Advantage Assistance Loan Program can be combined with the Keystone Home Loan Program to help eligible Pennsylvania home buyers purchase a home with a down payment and closing cost assistance loan. The Advantage loan is interest free!
You may be eligible for a Keystone Home Loan if you meet the following six conditions:
1. You are not a first-time homebuyer but intend to purchase a property in a Targeted county or region, or you are a discharged veteran of the United States Armed Forces. In the list of Purchase Price and Income Limits, target counties are denoted by a "T."

Please keep in mind that certain Non-Target counties include targeted communities.
Starting on page three of the purchase price and income restrictions above, such regions are identified by county and census tract. To find out the census tract of a particular property, go to www.ffiec.gov and click on 'Geocoding/Mapping System.'

OR

You and any additional adults who plan to reside in the house within a year after closing are first-time homebuyers. This is someone who has not owned (had title to) their primary home for the past three years.Keystone Home Loan Income Limits.PDF

2. The gross yearly family income of all individuals intending to inhabit the property within a year after loan closure does not exceed the Keystone Home Loan Income Limits.

Except for income received by individuals under the age of 18 and income received by dependents enrolled in a full-time undergraduate program, all sources of income must be mentioned.Keystone Home Loan Purchase Limits.PDF.

3. Your desired home's purchase price does not exceed the Keystone Home Loan Purchase Limits.

This covers all expenses for a fully furnished house. It is sometimes referred to as the total purchase cost. The assessed value of land held wholly for more than two years is exempt from inclusion.

4. You have a good credit history and the financial means to make the monthly payments on the property you want to purchase.
In general, your monthly mortgage payment should not exceed 30% of your monthly income. A participating lender or PHFA network counseling firm may assist you in determining how much of a house you can afford, as well as any credit problems you may have.

5. You have enough money to cover typical mortgage application and closing costs.
Credit reports, appraisals, title fees, and other expenses are typical examples.

6. You have enough money for a down payment on a potential property.
Borrowers with a down payment of less than 20% of the home's purchase price or assessed value must acquire mortgage insurance to protect the lender and PHFA if the mortgage goes late (you fall behind on your payments).
The down payment amount varies depending on the loan type, as shown below.
Related Content