Keystone Government Loan Program - PHFA
Written by

Anytime Estimate
October 21st, 2021
2 minute read

The PHFA Keystone Government Loan Program is different from the Keystone Home Loan Program because this program is not limited to Pennsylvania first-time home buyers.

The Keystone Government Loan Program (also called K-Gov) is based on FHA, VA (Veteran) or USDA financing; and unlike the Keystone Home Loan program, there are:
No sales price limitations
No income limitations
No first-time home buyer requirements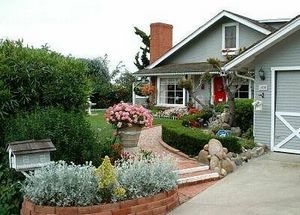 Eligible home buyers can use theKeystone Advantage Assistance Loan Program with the Keystone Government Loan Program. The assistance program is a 2nd mortgage up to $6,000 for down payment or closing cost assistance.
Non-occupying co-borrowers (i.e. co-signers) are permitted with the Keystone Government Loan (FHA) provided the co-borrower and applicant meet the PHFA underwriting guidelines (rules).
LOAN PROGRAM
The good news
The bad news

FHA Home Loan


(Federal Housing Administration)



The FHA loan is a government backed home loan program that offers a low down payment of 3.5%, no first-time home buyer requirement, and the seller is permitted (not required) to pay up to 6% of the sales price toward closing, escrow and prepaid costs.

There are maximum mortgage amounts with a FHA mortgage.

There is monthly mortgage insurance (MIP), even if you make a down payment of 20%. FHA funding fee.
Read more

Veteran Loan (VA)





VA home loans do not require a down payment requirement - "0".

The seller is permitted (not required) to pay all closing costs. No monthly mortgage insurance premium (MIP/PMI)

All vets must pay a funding fee (except disabled vets).
Read more

USDA Loan


(United States Department of Agriculture)



The USDA home loan is another government backed home loan program. The USDA mortgage is a zero down mortgage. Monthly mortgage insurance premium (PMI) is required.

The seller is permitted (not required) to pay up to 6% (and possibly more) of the sales price toward the buyer's closing costs.

The home must be located in a USDA defined "rural" area.
Read more
Related Content