HFA Preferred Risk Sharing™ & HFA Preferred™ Loans - PHFA
Written by

Anytime Estimate
October 21st, 2021
2 minute read

The HFA Preferred Risk Sharing™ and HFA Preferred™ loans were developed by the Federal National Mortgage Association (Fannie Mae) for the housing finance agencies (hence, "HFA"). The HFA loans are underwritten to conventional underwriting guidelines, specifically, the My Community Mortgage.

The minimum down payment with the HFA Preferred Risk Sharing™ and HFA Preferred™ loans is only 3% (For example: Sales price $100,000 X 3% = $3,000). The only difference between the two loans is that the HFA Preferred™ requires mortgage insurance if the home buyer's down payment is less than 20%.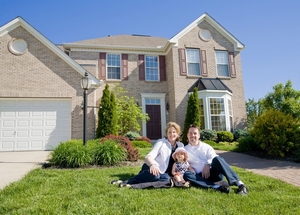 The HFA Preferred Risk Sharing™ does not require mortgage insurance, however, the interest rate is slightly higher in exchange for no mortgage insurance. These loans compete with the FHA home loan that requires a 3.5% down payment, and unlike the FHA loan, there is no up front mortgage insurance premium (aka funding fee).
There is no first-time homebuyer requirement under these programs and the borrower(s) may have an ownership interest in another residential dwelling at the time of loan closing. There are income limits with thePHFA preferred risk sharing income limits.PDF.
Prospective home buyers must contribute at least $1,000 of their own funds. The balance of the down payment may come from an eligible Community Second, a gift, grant or unsecured loan from a relative, domestic partner, fiancé/fiancée, or from a church, a public agency, a municipality or a nonprofit other than a credit union.
In person homebuyer education must be completed by all borrowers purchasing a home with a FICO score less than 680 at a PHFA approved counseling agency.
Eligible properties
1. One-unit properties only (i.e. single-family home)
2. No duplexes
3. PUDs (Planned urban developments) are acceptable, provided the subject development meets Fannie Mae guidelines
4. No manufactured housing (i.e. mobile homes)
5. No condos
6. The property must be the primary residence
Non-occupying borrowers are not permitted (aka co-signers)
Keystone Advantage Assistance Loan Program can be used with the HFA programs.
PHFA Program Comparison
FHA
HFA Preferred?
Conventional 95%
HFA Preferred Risk Sharing?
Purchase Price
$120,000
$120,000
$120,000
$120,000
Down payment Requirement
$4,200 (-3.5%)
$3,600 (-3%)
$6,000 (-5%)
$3,600 (-3%)
Loan Amount
$117,827 ($115,800 base)
$116,400
$114,000
$116,400
Upfront MIP Payment at Closing
$2,027
$0
$0
$0
Interest Rate
3.38%
3.75%
3.63%
4.25%
Monthly Mortgage
$521
$539
$520
$573
Payment (Principal and Interest)
Monthly MIP Payment
$121
$75
$70
$0
Monthly Mortgage Payment (Principal and Interest and Mortgage insurance)
$642
$614
$590
$573
Difference based on FHA, per month (+/)
$0
(-$28)
(-$52)
(-$69)
Related Content