What is the maximum loan amount for FHA?
Written by

Anytime Estimate
October 21st, 2021
2 minute read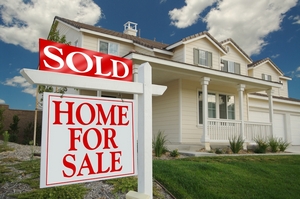 The FHA home loan is one of the easiest paths to homeownership. The FHA loan program was created during the 1930's to help low to moderate income individuals and families to purchase homes with a low down payment, flexible credit requirements and reasonable closing costs.
The FHA loan program is open to first and non-first-time home buyers and homeowners. The FHA loan is available to purchase a home (one to four units) and for refinance loans. Currently, the minimum credit score is as low as 500, however, applicants with acredit score under 580 requires a 10% minimum down payment. Home buyers with a credit score at or above 580 only need a 3.5% down payment.
Read more about the FHA loan program

FHA low cost county loan limits
There are maximum loan limits with FHA home loans. The lending limit is set each year by the Federal Housing Finance Agency. The FHA loan limit is set at 115% of median house prices for the Metropolitan Statistical Area and county. Most US counties will have the following FHA lending limits for 2021:
One Family
2 Units
3 Units
4 Units
Low Cost Areas
$356,362
$456,275
$551,500
$685,400
FHA County Limits Search
Areas Between Floor and Ceiling
$356,362
to
$822,375
FHA Areas Between Floor and Ceiling
High Cost Areas
$822,375
$1,053,000
$1,272,750
$1,581,750
2021 FHA loan limits in high-cost counties (PDF)
Areas at Ceiling
FHA Areas at Ceiling
Reverse mortgage lending limits (HECM)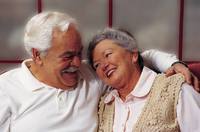 The reverse mortgage loan program for senior citizens falls under the jurisdiction of the FHA. The reverse mortgage program is officially called the Home Equity Conversion Mortgages (HECM).

The maximum reverse mortgage loan limit for 2021 is $822,375. The single limit applies to all mortgages regardless of where the property is located.
Read more about reverse mortgages
Frequently Asked Questions About FHA Loan Limits
Q. Is there sales price limits with FHA loans?
A. There are no sales price limits
Q. Do FHA loans have income limits?
A. There are no income limits with the FHA home loan.
Q. How does the FHA determine loan limits?
A. The Federal Housing Administration (FHA) uses median home values to determine the maximum FHA lending limit.
Q. What are FHA loan limits?
A. The FHA loan limits are the maximum loan amount that is 'insured' by the Federal Housing Administration. Home buyers are allowed to borrow more than the lending limit, however, the FHA will not insure (cover) any loss greater than the FHA lending limit.
Related Content